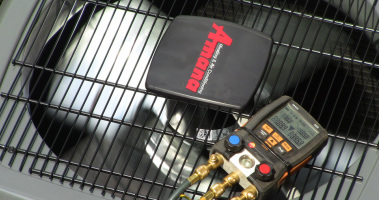 ---
About Our Pricing

In order to provide fair pricing for our customers, we have moved to a flat rate pricing system. By using our flat rate price book, our customers are charged per the job instead of a paying a base job rate along with additional labor charges. This ensures that our customers do not get over charged for labor when a particular job takes longer than normally expected. Customers pay by the repair instead of paying by the hour.

How It Works

When you request to have our service techs come look at a problem with your system, you will be charged a flat diagnostics fee of $79.00. Our tech will then check out your system to determine the problem. Before any repairs are made, you will be given a diagnosis of the problem along with the price of the needed repairs. It is at this time that you can either accept or decline the repairs. If you choose to accept, our tech will proceed with completing the job. If you choose to decline the needed repairs, then you will only pay the $79.00 diagnostics fee. If multiple repairs are necessary, you may decline some repairs and accept others.
---
Free Estimates on New System Installation!