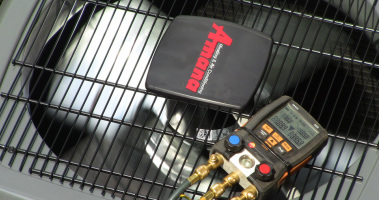 BRADLEY AIR CONDITIONING IS PROUD TO OFFER A WIDE RANGE OF SERVICES. THE FOLLOWING PRICE SHEET IS STRICTLY TO BE USED AS A GENERAL GUIDE. THE LISTED PRICES ARE SUBJECT TO CHANGE. IF YOU HAVE ANY QUESTIONS ABOUT PRICING OR OTHER SERVICES, PLEASE CALL THE MAIN OFFICE AT (817) 847-0323.
---
Service

Service Call

Preventative Maintenance (Spring or Fall)

R-22 Refrigerant (Per Pound)

R-410a Refrigerant (Per Pound)

Super Seal ( Freon Leak Fix)

Indoor Coil Cleaning

Duct Cleaning (Flex or Metal)

Generic Outdoor Motor Change

Generic Indoor Motor Change


Pricing(Excludes Tax)

$79.00

From $79.00

$89.00

$39.00

$189.00

From $149.00

Requires Job Examination

From $299.00

From $299.00
---
Free Estimates on New System Installation!